Cos Pés Albariño
<< Previous wine
Next wine >>
This humble garage winery collaboration, Forjas del Salnes, came to life in 2005 when vineyard owner and winemaker Rodrigo Mendez began to revitalize a little piece of Galician history that was quickly fading. Red wine in Rías Baixas was the way of the land back in the early 1900s. In the 1970s, when surrounding farmers were uprooting their less productive, less desirable red grapes in favor of planting increasingly popular albariño grapes, the Mendez family was planting them. It all began in the early 2000s when Rodri's mission became clear: to execute his grandfather's lifelong dream of grafting and replanting the nearly extinct, ancient coastal red vineyards in Val do Salnes and revive the nearly forgotten wines of his family's history. Rodri is intent on pursuing this shift in the Galician trend. With his winemaking and vineyard knowledge and skill rooted in the past, Rodri remains conscious of the present while having a vision for the future, and is producing some of Spain's finest Albariños and rare Galician reds.
WHAT MAKES THIS WINE UNIQUE?
This is an Albariño made like those from the past: indigenous fermentation using whole clusters and skins, and elevage in used wooden barrels. With a richness and texture that can only come from old vines and these historical methods, this is a wine that shows a face of Albariño that is nearly impossible to find elsewhere.
RATING HISTORY:
2018 92WA; 2017 92WA; 2016 93 W&S; 2013 94 W&S "Year's Best Galician Wines"
GRAPE:
100% Albariño. Vines planted in 1950's in granite and sandy soil at 5 m (16 ft) elevation
VINIFICATION AND AGING:
Fermented in stainless steel, with 100% full clusters and skins. Aged 12 months in 500-liter French oak barrels. Unfined and lightly filtered.
ALCOHOL CONTENT:
13%
UPC CODE:
8437013189460
BOTTLE WEIGHT:
1.3 lbs (.59 kg)
Love this wine?
We'll keep you in the loop about special edition cases, recipes to pair, winemaker events and more.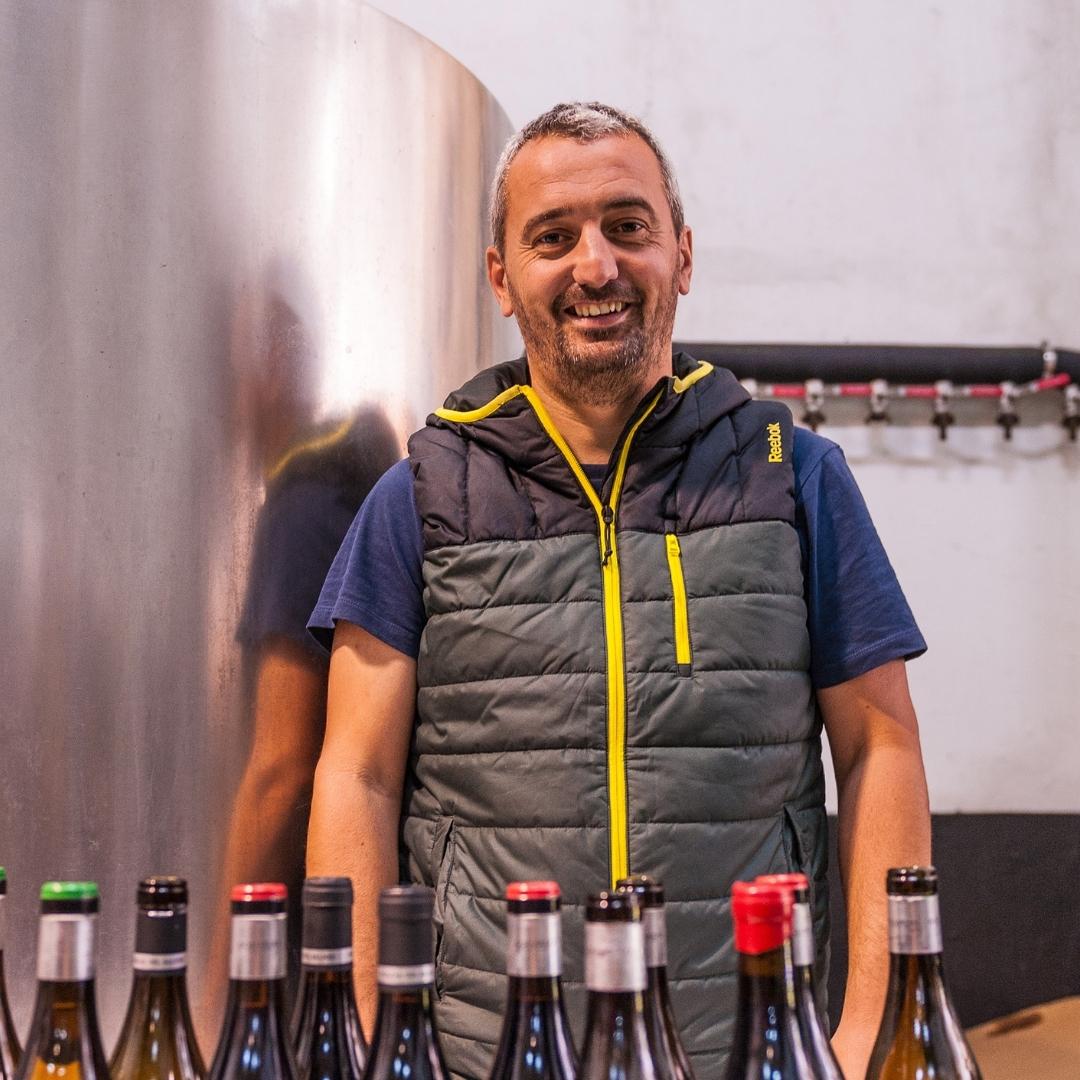 Rodrigo Méndez Winemaker bio