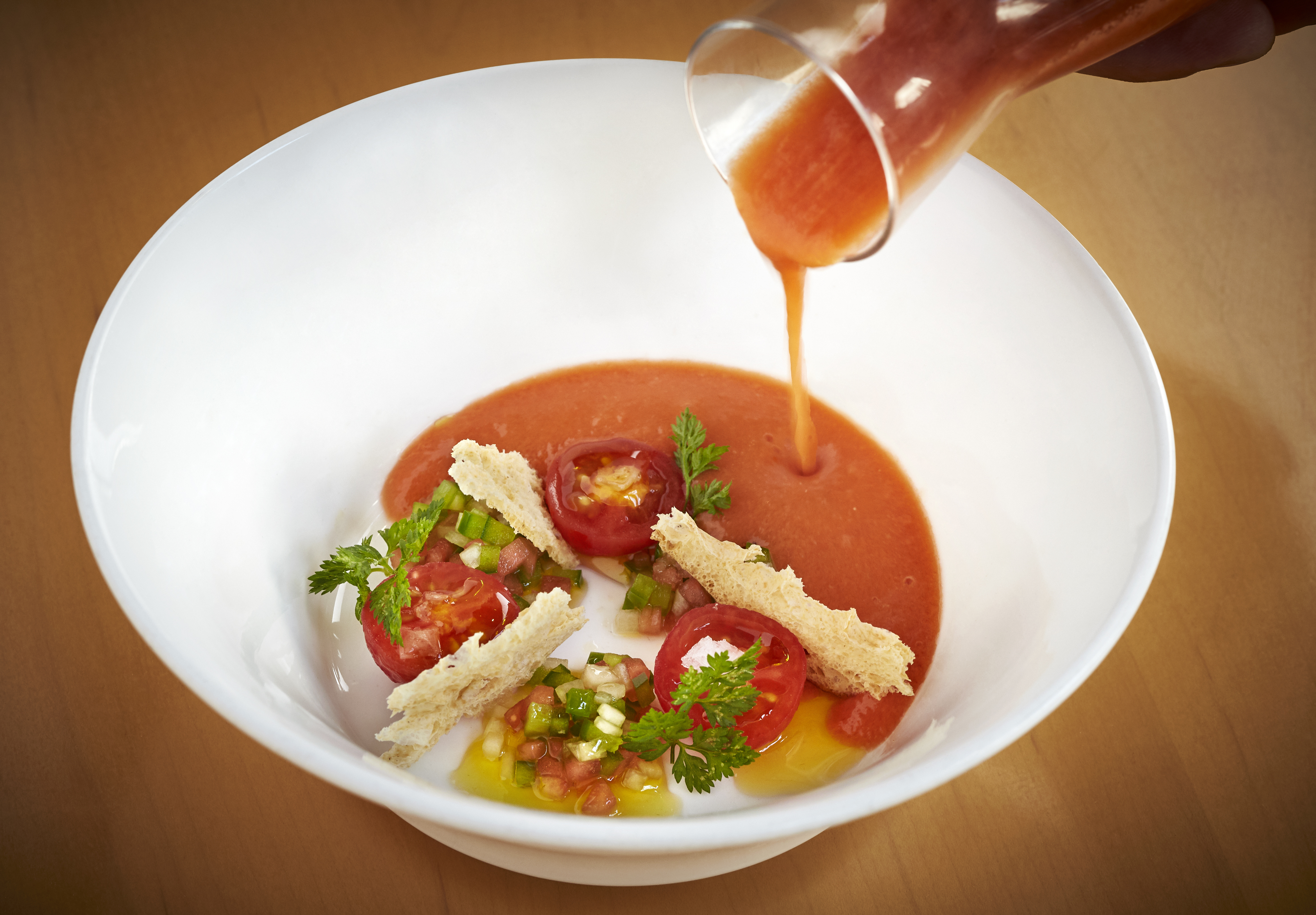 Gazpacho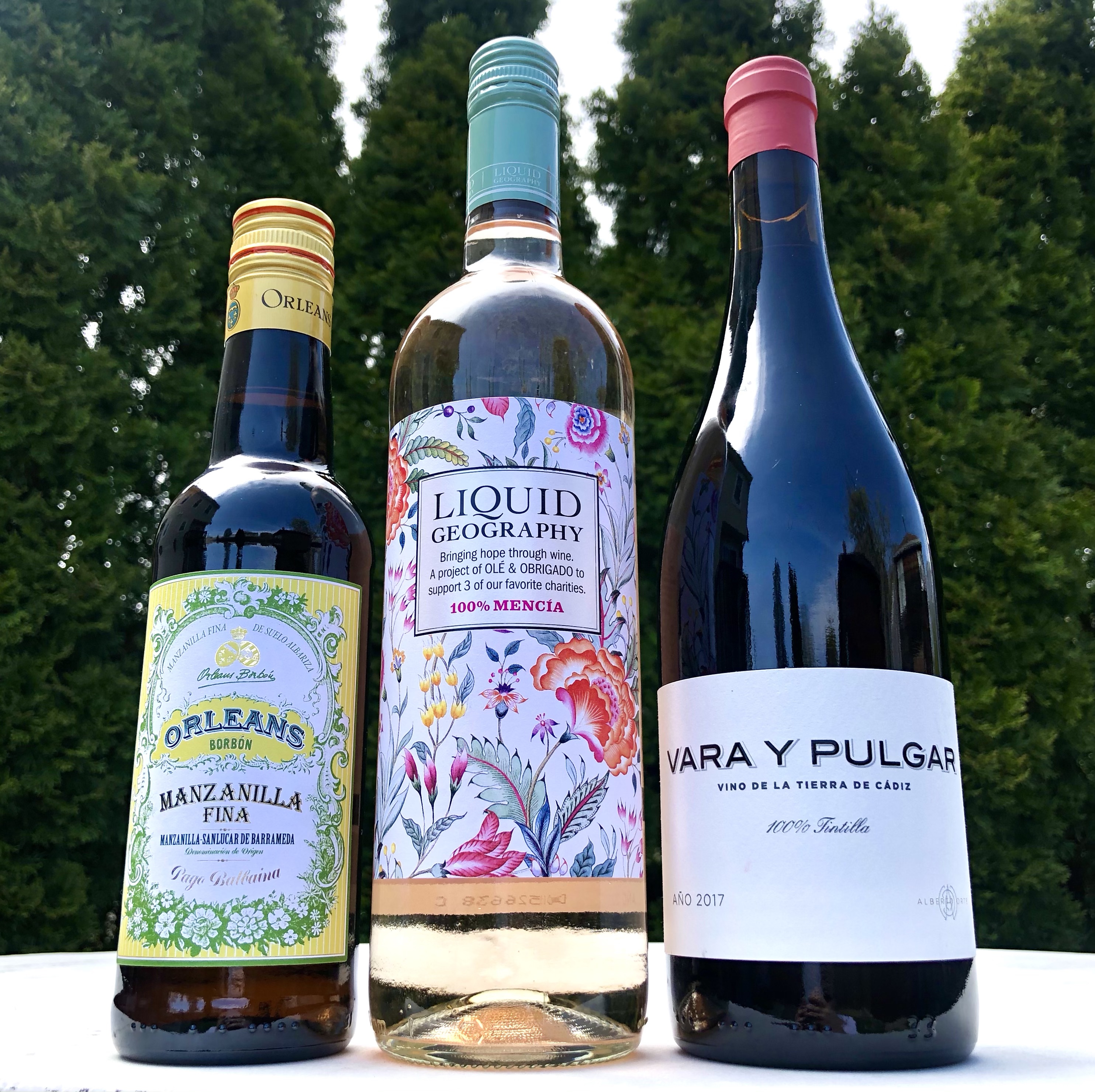 Featured Wines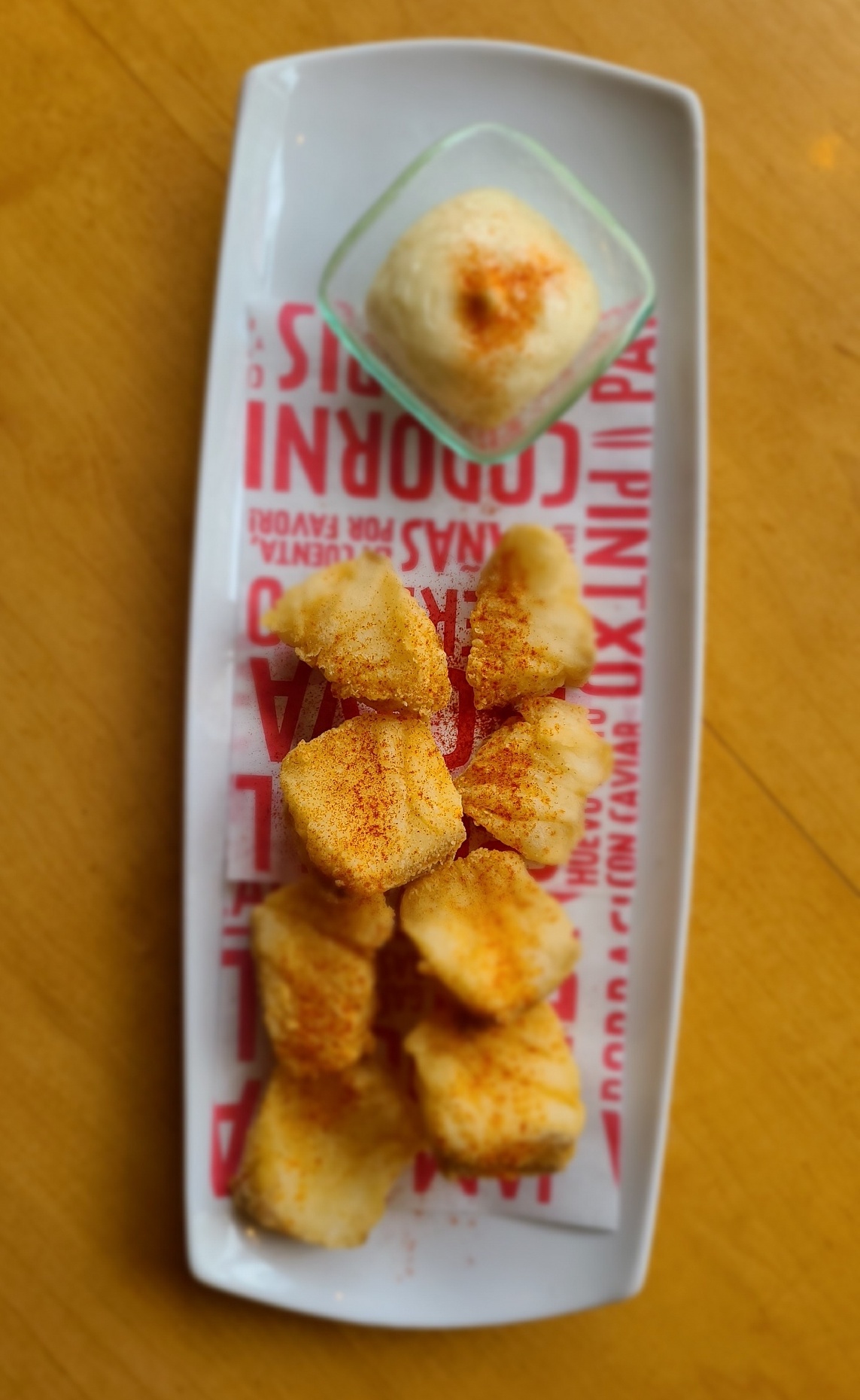 Pescado Marinado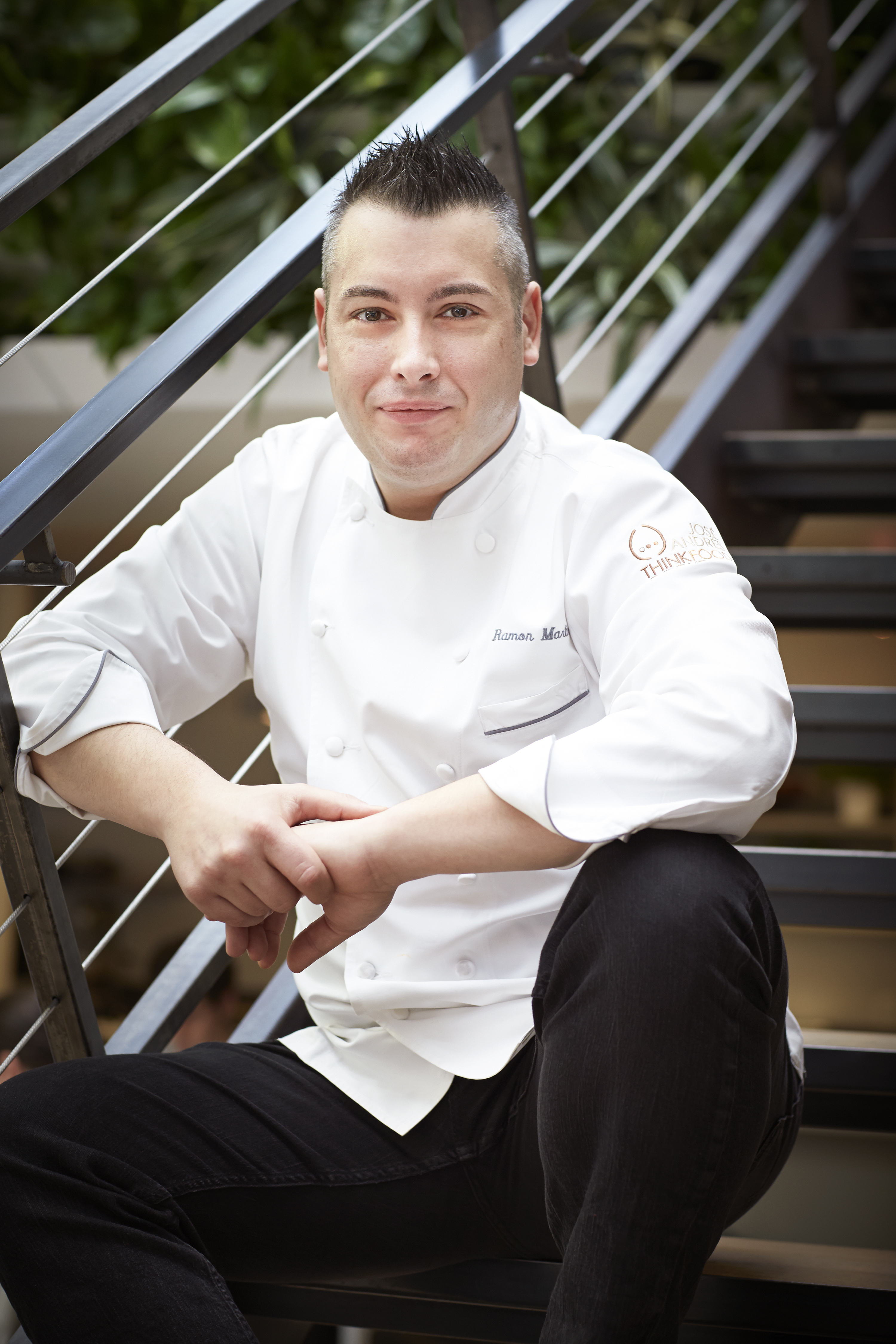 Chef Ramón Martínez
THURSDAY, MAY 20th, 7PM EST. ZOOM WEBINAR
Gazpacho and Pescado Marinado, estilo Cádiz with ThinkFoodGroup!
Chef Ramón Martínez and wine director Jordi Paronella from Jaleo Restaurant (ThinkFoodGroup) will be joining us at the virtual table in May! Learn how to make refreshing gazpacho and fish specialty pescado marinado, paired with our three featured wines.
100% of ticket sales will benefit World Central Kitchen, whose mission is healing communities through the power of food.
---
About Chef Ramón Martínez
Ramón Martínez is Executive Chef of Jaleo. Martinez works closely with Andrés on menu development and helps to maintain quality control for all the Jaleo locations.
Prior to overseeing all Jaleo operations, Ramón was head chef of Jaleo in downtown, Washington, DC and Crystal City. Before moving to Washington, he was the chef at Restaurante Las Vegas in Manresa, Spain where he worked alongside one of the country's top sommeliers, Pilar García Comas. Prior to that, Ramon worked at Hostal SPORT in Falset, Priorat, where he learned traditional Catalan cuisine and cooking techniques from two grandmothers. Ramón has also worked alongside some of Spain's top chefs and at the finest restaurants in the country including Hacienda Benasuza, Ferran Adria's restaurant located just outside of Sevilla; Joan Roca's El Celler de Can Roca; and Martin Berasategui's eponymous restaurant in the Basque Country. Ramón studied culinary arts at the prestigious Escuela Joviat de Manresa in Manresa, Spain. He later returned and became an instructor for several years. Follow: @JaleoByJose on Instagram. 
About Jordi Paronella
Head Sommelier Jordi Paronella, the bar program at Andres' ThinkFood Group's restaurant Jaleo in D.C., continues to be one of the best spots for sipping in the nation's capital. In 2000-2002 he finalized his sommelier studies in Barcelona, and then he took the WSET Level 3 in Washington a few years ago. Paronella believes Spain is truly unique. Spain has the biggest wine production in the world, with plenty of local varieties, different climates, soils. Still today it's possible to find 90-200 year old vines. Not to mention, he thinks Spain has the best quality-price wines in the world. Join us on May 20th to learn Jordi's pairing skills with these featured dishes and wines! To learn more about Jordi Paronella, read his interview with Foods and Wines From Spain here. Follow: @JaleoByJose on Instagram. 
About ThinkFoodGroup
ThinkFoodGroup, the company behind José Andrés' group of restaurants, has a singular mission: To Change the World Through the Power of Food. The 30+ restaurants that make up ThinkFoodGroup span cuisines and cultures, price points and service styles. From two 2-Michelin starred restaurants to game-changing small plates restaurants to fast casual eateries and a food hall, the company offers unparalleled culinary experiences for every taste. Our restaurants serve a wide variety of global cuisines, including Spanish, American, Mexican, Greek, Peruvian and beyond, each one telling the unique stories gathered by José and the ThinkFoodGroup team through years of travel, research, experimentation and inspiration. To learn more about ThinkFoodGroup, visit their website! Follow: @ThinkFoodGroup on Instagram. 
About World Central Kitchen
WCK has transformed the field of disaster response to help devastated communities recover and establish resilient food systems. Since its founding, WCK has served over 25 million meals to those impacted by natural disasters and other crises around the world. During the COVID-19 crisis, the WCK team of food first responders has mobilized to get meals to those who need them most, responding with programs like Chefs for America and Restaurants For The People in 355 cities across 34 US states and territories, as well as 36 towns and cities in Spain. WCK is currently working with more than 2,300 restaurants to cook meals in their communities. This work has resulted in more than $60 million put directly back into distressed local restaurants, enabling them to pay staff and keep people working. You can find WCK teams and their community partners distributing nourishing meals everywhere from food deserts in large cities to providing culturally sensitive produce packages for families in the Navajo Nation, where grocery stores can be hours away. To learn more about World Central Kitchen, visit their website! Follow: @wckitchen on Instagram.